Supreme Court Decision Pending On Janus v. AFSCME
NO JANUS DECISION TODAY — The U.S. Supreme Court released opinions today, but not in the Janus v. AFSCME case. The next possible date for this announcement will be Thursday, June 21st. Stay tuned and get ready!
So it's possible the decision could come next Thursday after that... but Monday, June 25 at the latest. Whatever day turns out to be Decision Day, The Stand will have the news posted at around 7:30 a.m. that morning, which means it'll be GO TIME . See schedule of rallies in Washington and Oregon below.
While IATSE Local 488 will not be affected immediately and directly buy the Supreme Court decision on Janus v. AFSCME, we do need to be ready to support our Sisters and Brothers working in the Public Sector.
This includes IATSE Local 28 in Portland and IATSE Local 15 in Seattle who both have Public Sector contracts with their respective metro organizations.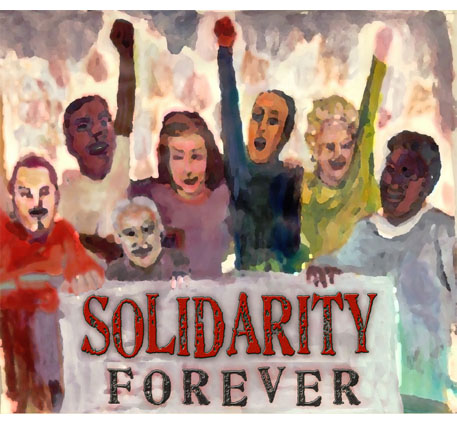 The Day of Janus Decision:
At 7 a.m. on a Monday in June (or maybe this Tursday, June 14), the U.S. Supreme Court is expected to announce its decision in Janus v. AFSCME and impose "Right to Work Is Wrong" restrictions on all public employees nationwide. That means all state and local governments and all public employee unions will be banned from agreeing to fair-share provisions in their contracts, and the unions will be required to represent non-members, even if they don't pay a penny to support the effort.
By 7:30 a.m. that Monday, The Stand will post the official decision and say it's "go time" for Janus Decision Day
Washington Solidarity Rallies, Day of Janus decision (all will be from 11:30 a.m. to 12:30 p.m. except Olympia Rally):
EVERETT — Worker's Memorial Courtyard (by the Snohomish County Courthouse) facing Wetmore Ave.
Rally in Olympia, State Capitol, 416 Sid Snyder Ave. SW, Olympia, WA, 98504will be at 2 p.m., combined with the regular Monday rally of the Poor People's Campaign. Union members and their community supporters will rally at lunchtime to say: We are more resolved than ever to stick together and fight back!—
SEATTLE — Harborview Medical Center, 325 9th Ave., Seattle, WA 98104
SPOKANE — Rotary Fountain in Riverfront Park, 507 N. Howard St., Spokane, WA 99201
TACOMA — Federal Courthouse, 1717 Pacific Ave, Tacoma, WA 98402
VANCOUVER — Fort Vancouver Way & E. Mill Plain Blvd., Vancouver, WA 98663
(Download an event flier for details.)
Also that day, union members will be expressing their solidarity and determination to keep unions strong in Washington State by waving signs and banners at highway overpasses throughout the state. Email WSLC Field Mobilization Director Cherika Carter or call her at 206-281-8901 for details.
Oregon Solidarity Rallies:
Portland: at City Hall at 5:30PM.
Other Oregon Rallies TBA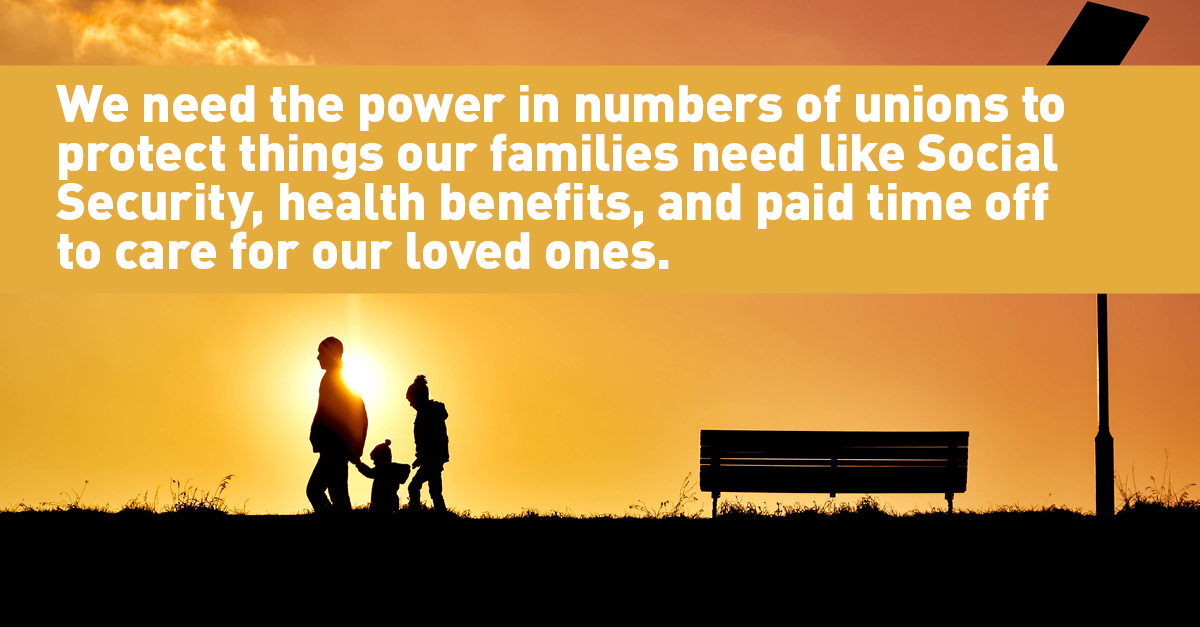 Download:

Janus-Decision-Day-Rallies-DRAFT10.pdf